A M E R I C A N D E N T A L A S S O C I A T I O N
Central District Dental Society
Bibb County Dental Society - Study Club
Current President - Dr Vincent Carey - 740 First Street, Macon, GA 31201
Recent course at SLEEPMED of Central Georgia
Instructor: Charles C. Wells, Jr MD - - Board Certified Neurology & Sleep Disorders Medicine - 770 Hemlock Street POBox 1035 Macon, GA 31202
12-6-2001 About 15 BCDS members crowded around the computer monitors with Dr Wells at the helm. He explained the latest theories and procedures for sleep studies. Some treatments for Sleep Apnea can involve mouthpieces designed and constructed by dentists to help keep open the airway during sleep. Other treatments including surgeries and medications were detailed.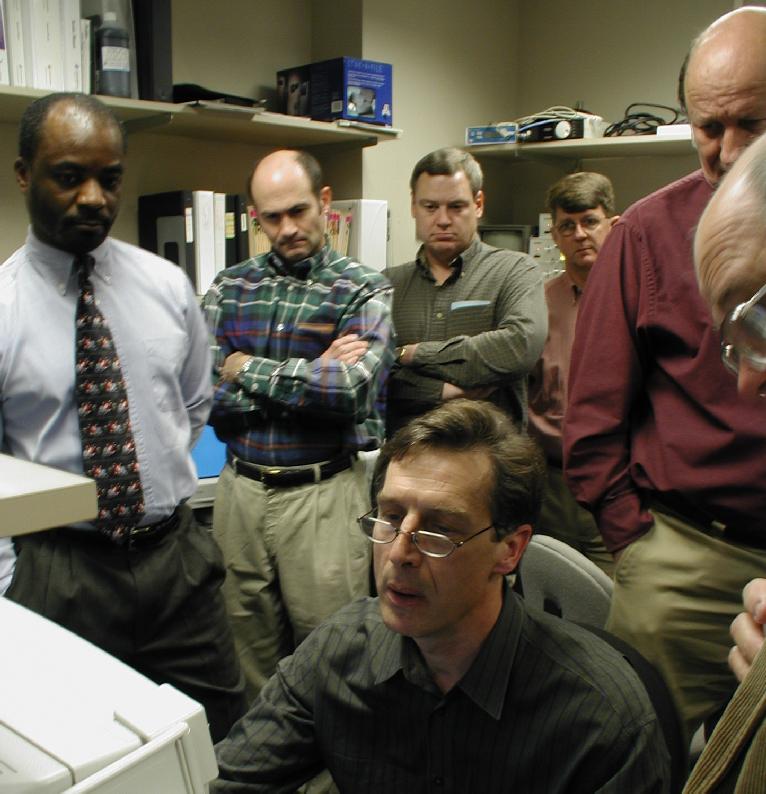 Left to Right: Drs Alfred Peters, Don Benton, Greg Burns, William Hall, Charles Lewis, Bill Shipp all around Dr Wells - seated.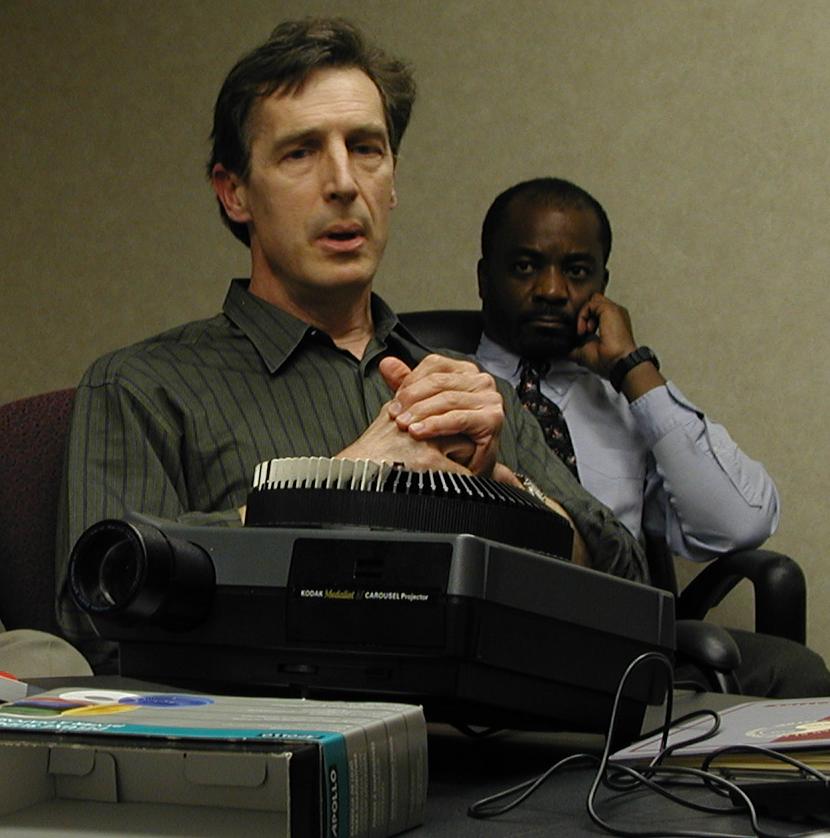 this page is under construction by Lindsay Holliday, DMD.